Fourth Dungeon of Christmas game. This is a plain-maze, with all goals hidden underground. This makes it difficult to go far. Before you enter, remember to pick up the Lord's Robe and Gentleman's Gauntlet. You can also talk to Annie.
The Gravemarker is on the very top floor, where the boss lies.
Green: Path up
Red: Path down
Blue: Chest
Black: Klos
Brown: Horse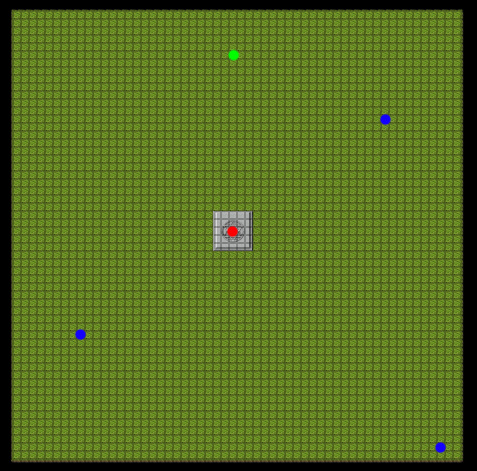 29/07 Path; 48/15, 10/42, 55/56
Items: Code Red Dew x3, Throwback Dew x3 or Dark Berry Dew x3 (Jim only) or Pitch Black Dew x3 (Eric only), 100,000g.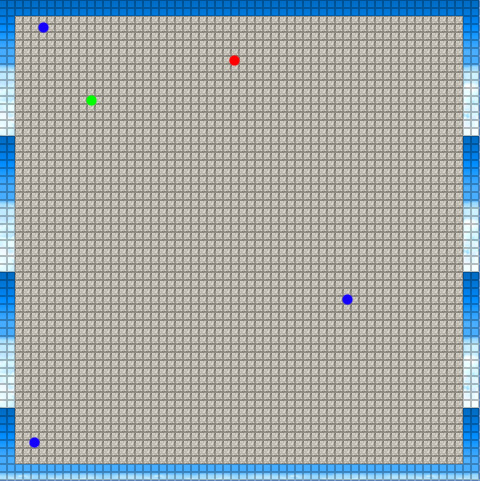 11/12 Path; 05/03, 43/37, 04/55
Items: Brigandine Wall, 25,000g, 100,000g or Masamune (Trevor only) or Excalibur (Cook only).
53/48 Path; 44/06, 11/13, 27/31
Items: Maximillian, Jade Earring. Nick Klos's item is the Draconic Shield.
29/29 Path; 03/02, 40/13, 06/54
Items: Magician's Hat, 3 Red Gems. The horse gives the Horse's Key as Charlie, but will also give any player (including Charlie) a Hiroko's Loop.
Ad blocker interference detected!
Wikia is a free-to-use site that makes money from advertising. We have a modified experience for viewers using ad blockers

Wikia is not accessible if you've made further modifications. Remove the custom ad blocker rule(s) and the page will load as expected.